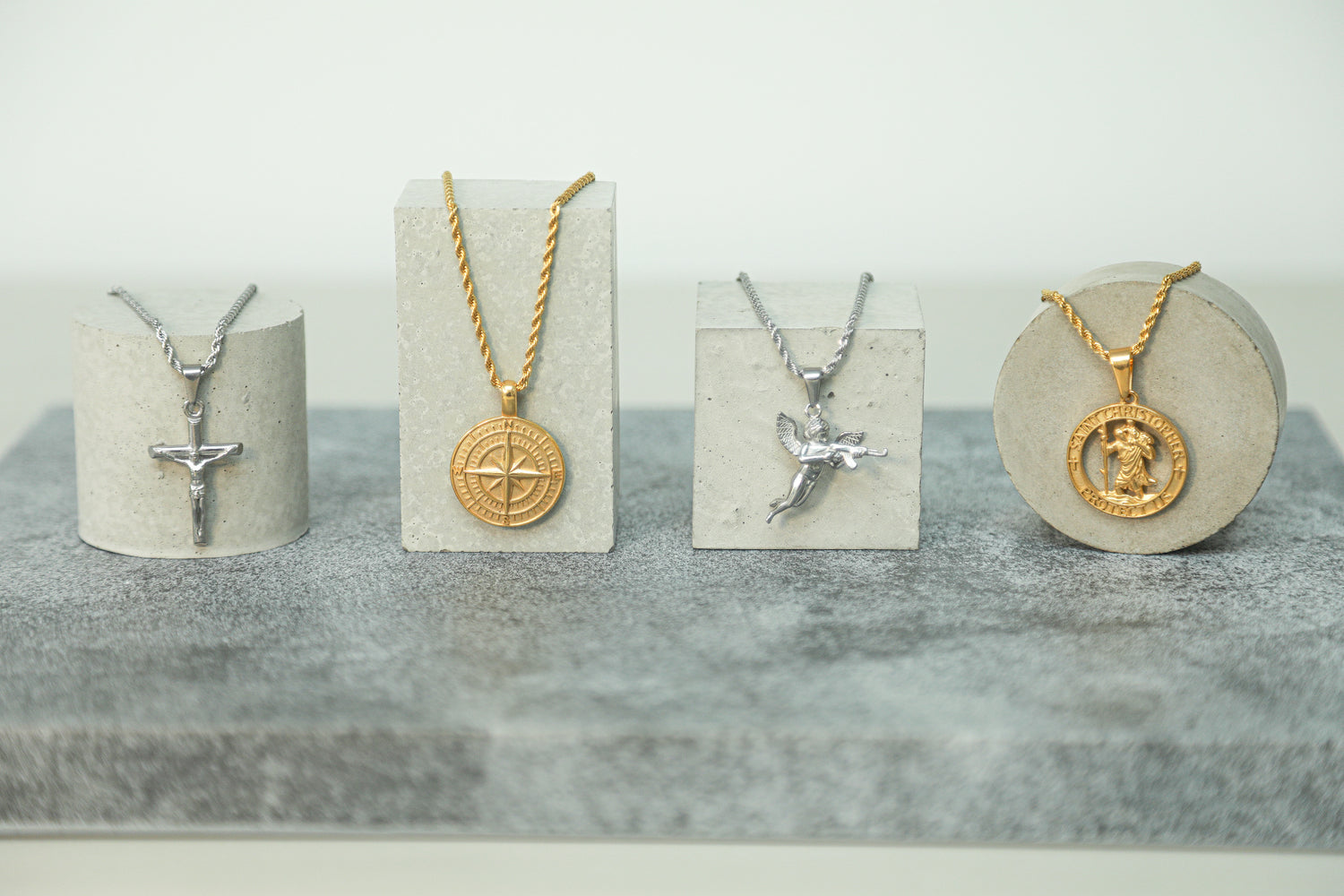 10/10
Very quick postage and securely delivered. The product is exactly as the way it is described on the instagram page and website. Would definitely purchase from Arlo again and definitely recommend others to.
Reviews
10/10 Excellent
First time I have used this company, I sent an email late Saturday afternoon and had a reply a few hours later from Matt. After my query was answered I placed the order on the Sunday and received the item Tuesday morning... Perfect. The item was as described and seems of a very high quality, will definitely recommend to others.Keep up the good work.
Reviews
Product Benefits
Durable

Our products are made from 316L stainless steel meaning that it is extremely durable. The silver pendants will never tarnish or discolour throughout its entire lifetime.

Our gold jewellery has a durable 18k plating meaning that it will be resistant to tarnishing and discolouration.
Waterproof

All of our jewellery is made from materials that are water and sweat proof. This means you do not have to worry about wearing these in the shower, working out in the gym or taking a dip while on holiday.

We ensure that durability is key for all of our products.
Hypo Allergenic

Cheap jewellery is known to cause skin irritation and reactions. All of jewellery is made from 316L stainless steel so that this is avoided.
Affordable

Compared to our competitors, our mark-up is low so that we are able to provide high quality products at the lowest possible price.